Mark's Books & Blog
Americans badly need basic financial education.
These books attempt to address this need.
Click the picture below to go to Mark's amazon.com page to view his books.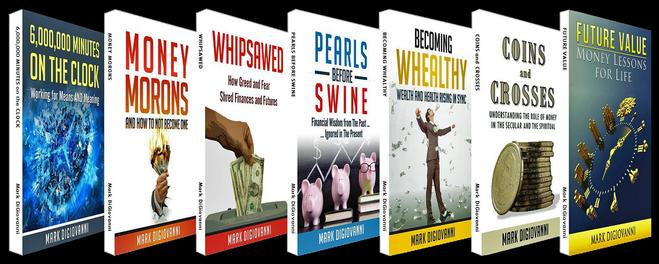 In April, 2016 Mark was interviewed on AIB TV about his books.
Click HERE to see the interview, which begins 14:15 in.
Click Mark's face to open his blog. Mark writes on topics of relevance to the financial planning profession and to individuals trying to do their best to manage their finances. Topic suggestions and comments are welcome.